Drain Ox is the only drain cleaner and grease interceptor additive approved by the Des Moines Metropolitan Wastewater Reclamation Authority (WRA). Extensive field-testing of Drain Ox proves that Drain Ox:
Devours hydrocarbons such as greases, oils, fats, and solvents
Devours bodily fluids and substances such as blood, cellulite, and tissue
Eliminates organic odors that bother neighbors and employees
Scavenges poisonous hydrogen sulfide, preventing it from corroding metal surfaces
Reduces CODs, BODs, and TSSs and their related surcharges
Manages the food safety risk of Listeria and drain flies by providing a high level of drain sanitation.
Increases Dissolved Oxygen, which boosts biological metabolic activity downstream at the wastewater treatment plant
In addition, Drain Ox exhibited exemplary performance at a low usage rate of 200ppm. Just 64 ounces a day will treat 2600 gallons of water.
Read the APPROVAL LETTER below for more information: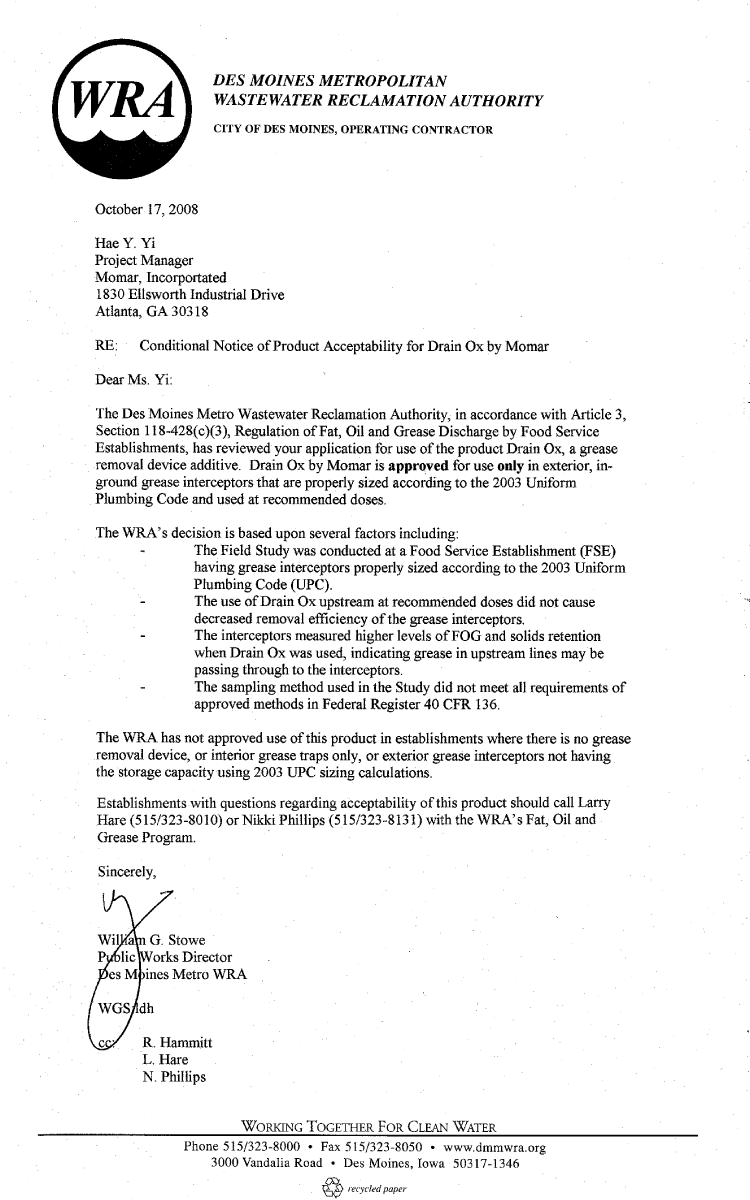 include('footer.php'); ?>